Best Women,s Pain Custom Design Wholesale Hooded Sweatshirt Top Ladies Hooded Sweater Tops Jumper Zipper UP Manufacturer
Get Women,s Pain Custom Design Wholesale Hooded Sweatshirt Top Ladies Hooded Sweater Tops Jumper Zipper UP With Your Team Logo, Player Name & Number
Women,s Pain Custom Design Wholesale Hooded Sweatshirt Top Ladies Hooded Sweater Tops Jumper Zipper UP Specifications & Details
| Item | Description |
| --- | --- |
| Type | Leggings & Tights |
| Material | Lycra: Polyester & Spandex (sublimation Printed) also available in Nylon & Spandex |
| Available Gsm | Available in 220-270 gsm. |
| Features | Moisture wicking fabric, Antibacterial, UV protection |
| Weight of Fabric | As per customer's choice of Product. |
| Sizes | Available in XXS, XS, S, M, L, XL, XXL, XXXL |
| Packaging | 1) Polythene bags 2) total consignment in corrugated cartons 3) with bar codes |
| Sample Support | Simple samples will be dispatched in 5 working days. Complex will be dispatched in 11 working days. |
| Minimum MOQ | 50 pieces per size per design. |
| Maximum MOQ | Supply can be of 20,000 pieces per month. |
| Payment Terms | Advance, T/T, Western Union, Money Gram, Paypal. |
1) Material: 100% cotton.
2) Available in 250 to 320 gsm.
3) Moisture wicking treatment performed
4) weight of product = As per customer's choice of gsm.
5) Sizes: Available in XXS, XS, S, M, L, XL, XXL, XXXL.
6) Customized Packing available.
7) Packaging: 1) Polythene bags 2) total consignment in corrugated cartons 3) with bar codes
8) Sample Support: Simple samples will be dispatched in 5 working days. Complex will be dispatched in 7 working days.
9) Maximum supply can be of 8000 pieces per month.
10) MOQ: 10 pieces per size per design.
11) Payment Terms: Advance, T/T, Western Union, Money Gram, Paypal.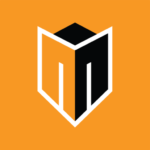 Send us product inquiry by filling the form below.